There are many reasons your child may need a COVID-19 test — perhaps they were exposed to someone who has COVID, or they need a negative COVID test for travel or maybe they have some suspicious symptoms and you're worried. Whatever the case, we want to be sure you know when and where to go if your child needs COVID testing:
If your child doesn't have any symptoms or very mild symptoms that don't really concern you, we recommend testing at a community-based site rather than a pediatricians' office or at a hospital.
We do not recommend going to the Emergency Room for testing unless your child is experiencing a medical emergency.
Many schools are offering testing for students who develop symptoms at school. We encourage parents to opt in for testing. Those results come back within 24-48 hours.
Please use this guide to help you decide when to get your child tested and whether you need an office appointment: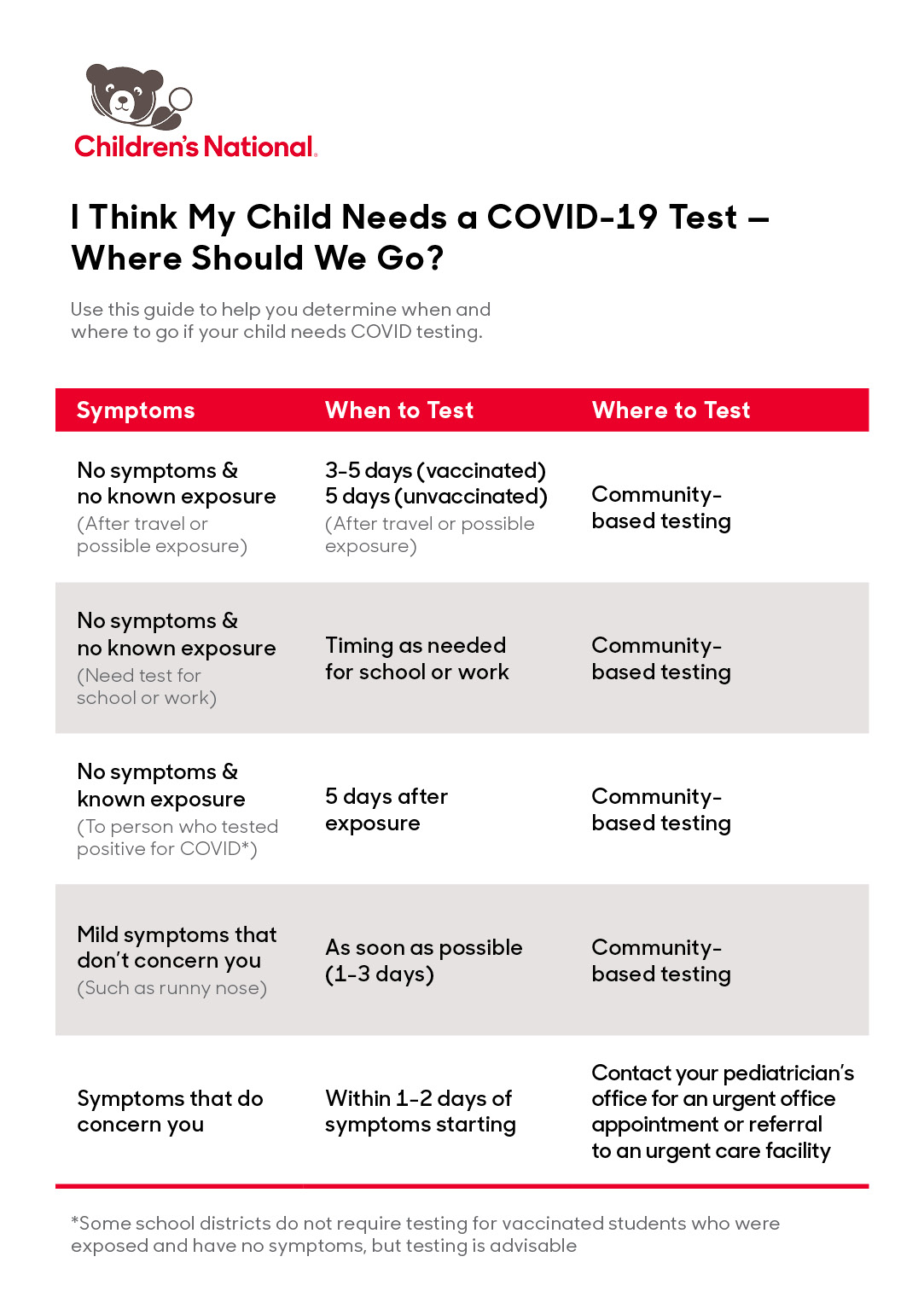 Download our COVID Testing Chart here.
ABOUT THE EXPERTS

Cara Biddle
, MD, MPH, is a pediatrician at Children's National Hospital. She serves as the chief of General Pediatrics and Community Health
---

Ellen "Ellie" Hamburger, MD, cares for children from birth through adolescence, and has a particular interest in children with special needs and premature infants.

Subscribe to our newsletter and get free parenting tips delivered to your inbox every week!