As kids have more unstructured time at home, and parents are navigating so many competing priorities, it is challenging to stay focused on everything at once. This is a time when injuries for kids may be on the rise, which can put families at risk during trips to the emergency room and cause a strain on an already overburdened health-care system.
The good news is whether you're a parent working from home or a family member, friend or neighbor helping with childcare, there are safety precautions you can work into your busy days to help prevent injuries and keep kids safe at home, at play and on the road.
This blog post was originally posted on Safe Kids Worldwide.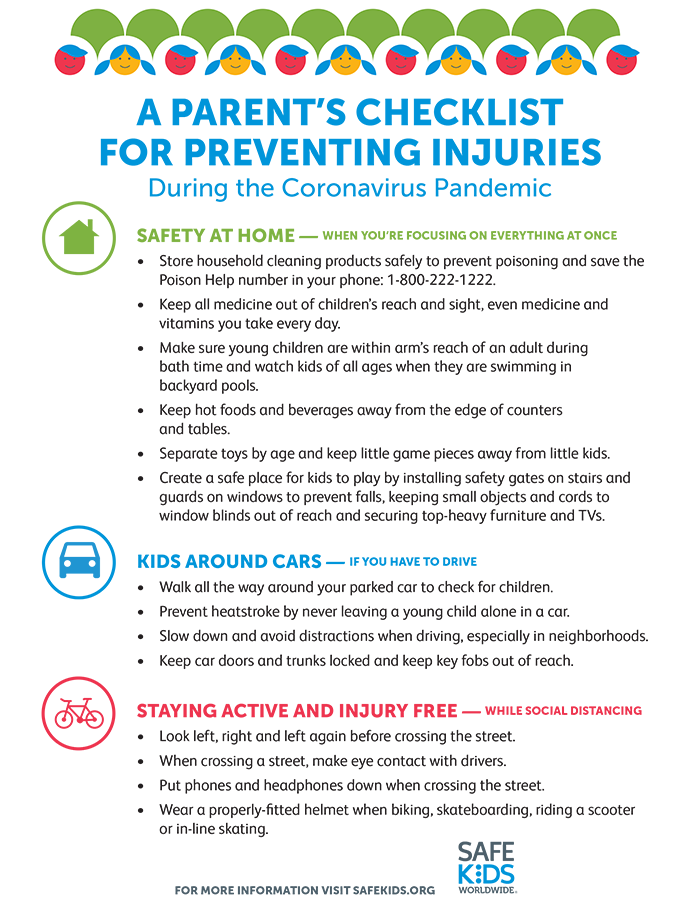 Subscribe to our newsletter and get free parenting tips delivered to your inbox every week!